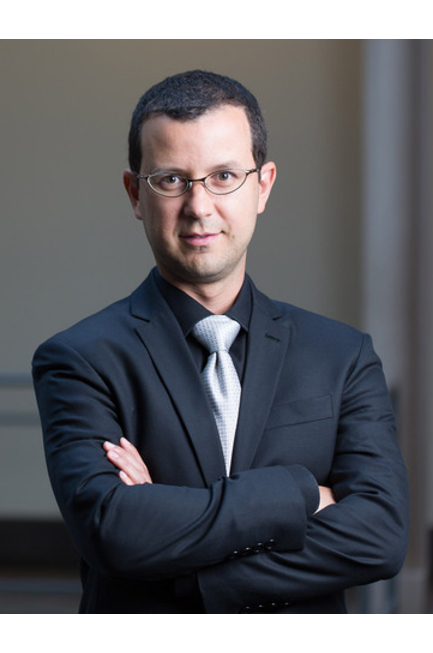 Thales S. Teixeira
Thales Teixeira is a business consultant, co-founder of Decoupling.co, and formerly an Associate Professor in the Marketing Unit at Harvard Business School. There he teaught Digital Marketing Strategies, Ecommerce and Disruption Models to MBAs, PhDs and executives. His research domain comprises Digital Disruption and The Economics of Attention – i.e., how to capture, transact, measure and use consumer attention effectively to build brands cost effectively.
His recent work explores understanding and responding to digital disruption. His articles have been featured at Harvard Business Review, Forbes, The Economist, NY Times, etc., and he has presented his research at Netflix, YouTube, Facebook, Warner Bros., Unilever, Paramount Pictures, Nike, BMW and Disney. Recent keynotes include Marketing Rockstars, National Retail Federation, Cannes Lions, among other global events.
Recent Research topics
1. The Economics of Attention
The market for consumer attention (or "eyeballs") has become so competitive that attention can be regarded as a currency. The rising cost of this ingredient in the marketplace is causing marketers to waste money on costly attention sources or reduce their investment in promoting their brands. Instead, they should be thinking about how to "buy" cheaper attention and how to use it more effectively.
2. Understanding and Responding to Digital Disruption
A new wave of digital disruption has taken over the web. It is characterized by business models focusing on the separation of consumption activities that traditionally went together such as content and advertising, or browsing and purchasing products. Both incumbents and startups are using technology to break the bonds between what activities consumers want to do and what they previously had to do. Businesses at a threat of being disrupted by this decoupling can use two strategies to respond: re-coupling or rebalancing.
3. New Trends in Ecommerce and The Attention Economy
This research explores the 10 newest trends in the retailing industry and how innovative companies have used the principles of Economics of Attention to outpace the competition and thrive amid purely digital competitor such as Amazon, Google and Apple, as well as other industry threats. Retailing is becoming more like a media by 'selling' attention.
4. Lean Advertising: achieving 80% of impact with only 20% of the cost.
Lean advertising shows how to use nontraditional approaches to create and distribute advertising using extremely low-cost tools on the web. The goal is to propose cost-effective ways to promote products and services on a small budget by reaching 80 percent of the effectiveness of a traditional ad campaign (e.g., one on TV) at 20 percent of the cost.
5. The Science of Viral Marketing
Creating an online ad that goes viral requires more than mere entertainment. There is some art to it but the process can be made more scientific and, thus predictable for businesses. Prof. Teixeira discusses the five techniques that help companies make commercials that people will watch and share.